Starting from Mandraki, visitors can explore the south-western part of the island, where the thermal spring of Pyria and other volcanic landforms can be found.
This route starts from Mandraki and takes visitors towards the area of Argos, at the west slopes of Nisyros. The first place to visit is Siones, a small temple at the west slopes of the caldera dedicated to the birth of Mary. Visitors can continue the road toward the volcano or take the path that leads to the archeological field of Argos.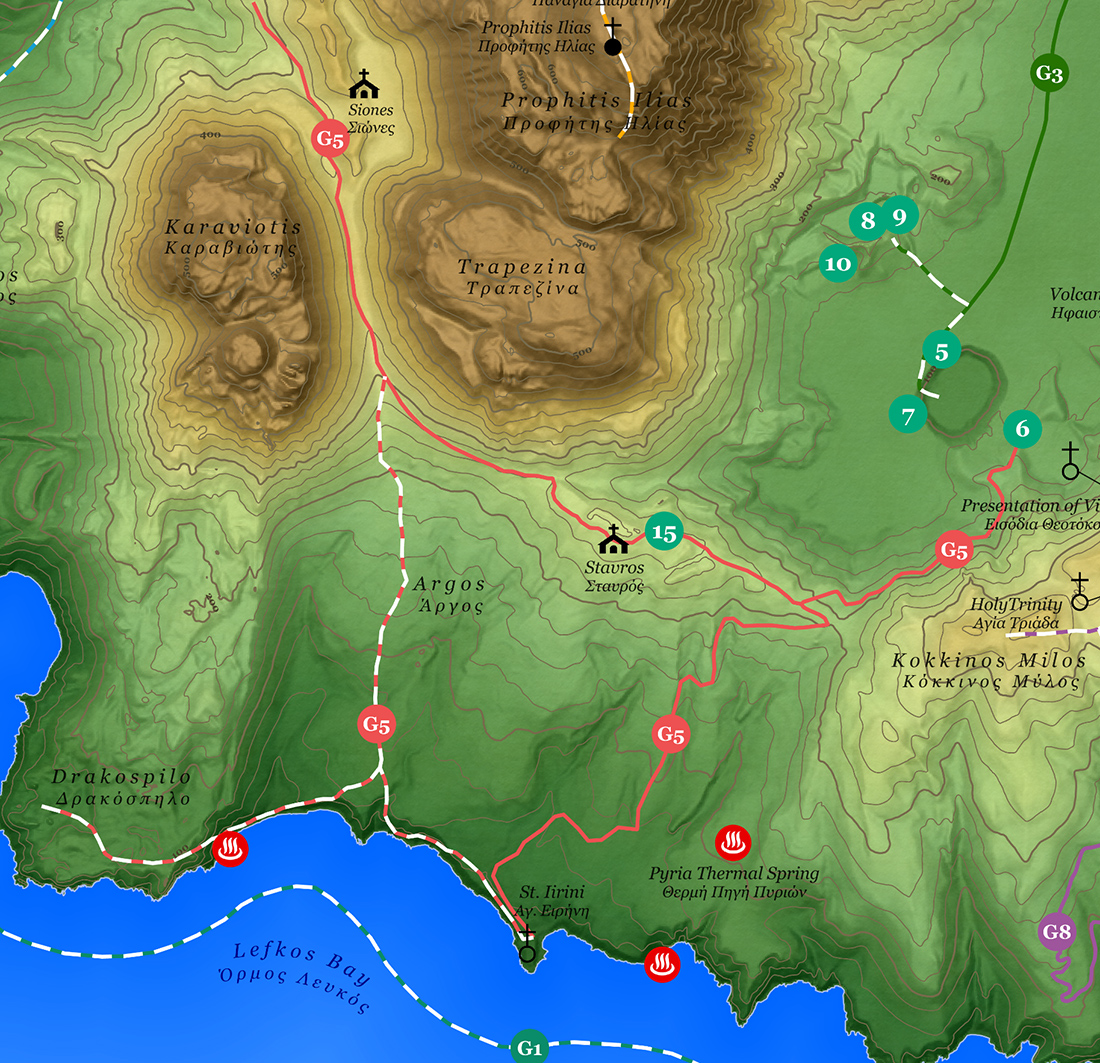 At the sea, the part of the trail that continues to the east crosses impressive andesitic flows and scoria and ends up at St. Irini. Midway from St. Irini to the Stavros Monastery, there is a path that leads to Pyria thermal spring. The route terminal is the monastery of Stavros.
Distance: 9.74 Km
Time: 170 Min
Terrain: Hill
Type: Point-to-Point
Difficulty Level: Average
Cultural Sights: Archaeological Site of Argos, Church of St. Irini, Monastery of Stavros, Siones Monastery
Geological Sights: Andesitic Flows and Scoria, Pyria Thermal Spring, View of Lakki Hydrothermal Craters